Namvula Rennie, Shiwezwa (Namvula)
Shiwezwa is the first album from a singer-songwriter with an interesting family line. Namvula Rennie was born in Zambia, where her Zambian-Scottish parents were missionaries, and she spent her childhood in Switzerland and Kenya before being sent to school in the UK. She was named after her great-great-great grandmother – Namvula means 'mother of rain' - and her aunt Maureen Lilanda is one of Zambia's leading singers and musicians. All of this, plus a group of top London-based African and jazz musicians, including Scottish drummer John Blease, goes into an album that sounds at times as if it, too, might have been made in Zambia. Namvula sings in her native Lenje as well as English and Portuguese. Sign of the Times has a more Scottish influence and Old Man is more transatlantic but Na Ndayeya, with its Iberian tinge and kora party section underlines Namvula's status as a citizen of the world and along with the hi-life beat of Andorinha bodes well for her taking this music out on the road.
From The Sunday Herald, November 2, 2014.
Hamilton de Holanda, Old Fruitmarket, Glasgow
If the BBC need a theme tune for their coverage of the Olympic Games in Brazil in two years' time, they might wish to consult Hamilton de Holanda. This sorcerer of the bandolim – a ten-string version of the mandolin – has at least one contender, a piece he composed last Friday, Escola da Bola, that sounded like a Brazilian classic that every band in the country has at its fingertips. Perhaps one day they will.
For now, though, it serves as one of a dozen or more exhibits presented here in the case for de Holanda's genius. His playing of this small instrument with the colossal range of expression teems with fluency, of course, but what makes the music that pours forth so special is the richness of tradition – the choro - that he brings to everything he plays.
This goes beyond mere notes, and there were many of these as he stated a familiar theme and flew off into a fantasia of melodic variations and chordal developments that piled depth upon depth. It was music that contained a wealth of poetry and presented itself as almost a visual and certainly a physical art form as the instrument became not only an extension of his being but also a percussive device of astonishing intricacy and intensity.
Every piece was a highlight but his conversion of I've Never Been in Love Before into an etude was a delicate delight, his development of O Que Sera (the love theme from Cinema Paradiso) into an Egberto Gismonti-esque strumdinger was a marvel and his whistled coda, with accompanying harmonic, to a rare vocal item was witty brilliance personified.
From The Herald, July 1, 2014.
Catrin Finch & Seckou Keita, Usher Hall, Edinburgh
It's little wonder that Catrin Finch finds working with Seckou Keita liberating. After all, there can't be too many gigs for a concert harpist where she gets to run her nail down a bass string with mock venom, use the harp's body as a conga drum and administer gleeful skelps instead of arpeggios.
This all happened during Future Strings, where Keita's kora was used to produce various effects, including a pantomimed rub of his beard. They're clearly completely at ease with each other, these musicians from different continents but although they're part of separate cultures, they're both also representatives of long traditions and it may be this that makes them such a natural musical pairing. Then again, maybe it's just because they both happen to be great players.
When Finch introduced something from the sixteenth century Welsh harper Robert Ap Huw's manuscripts, Keita was able to add, in an entirely complementary way, a tale and melody of similar vintage from his own lands and the two flowed together like comingling streams. And so it went over two sets of absorbing, conversational interaction, some of it reflective, some of it spectacularly intense, some of it dancing to a celebratory rhythm.
A piece inspired by the building in the 1960s of a reservoir at Tryweryn found Finch playing both electro harp and the concert model and intoning folk memories of lost homes and flooded valleys while Keita tugged a sympathetic rhythm and voiced a wordless, soulful commentary. Church bells chimed figuratively. Ships sailed. Mists hovered and best of all, Finch became a veritable string band, riffing and grooving alongside Keita's agile, high tensile melodising.
From The Herald, May 13, 2014.
Buika, Glasgow Royal Concert Hall
When Concha Buika told the Herald last week that performing onstage was a life or death issue, she wasn't exaggerating exactly. True, no-one died here, although a former lover was excised from a song as the Miami-based Mallorcan decided in the heat of the moment that she could no longer, to put it more politely, countenance his return domestically. But this was a visceral, no prisoners taken experience.
The contrast with Cuban-born Cape Verde-rooted Mayra Andrade's opening set could hardly have been more stark. Andrade's music and band lilted and grooved easily, encompassing Latin American, ska and rockabilly influences but in a fairly conventional, always very personable presentation.
Buika doesn't do conventional. Hers was a performance of turmoil, as if she she'd brought her whole life on stage with her and was exorcising her demons as well as celebrating her joys. At times child-like (especially when she didn't want to leave at the end), she also appeared possessed, accompanying her astonishingly expressive singing with seemingly electrified dance moves.
This, along with her borderline chaotic approach, won't be for everyone, and some in the modest-sized audience left early. The set-list was decided spontaneously and songs arranged and then altered in situ, underlining the responsiveness and superb quality of her guitarist and percussionist, both of whom displayed a range of tones and dynamics that was as breath-taking as Buika's volcanic yet masterly delivery. Her voice is a sonic marvel, adding layers of feeling to a wondrous Ne Me Quitte Pas and investing Don't Explain with a bereft soulfulness that spoke of a whole heap of personal experience being channelled into a lyric.
From The Herald, January 23, 2014.
Rokia Traore, Liquid Room, Edinburgh
Rokia Traore clearly has an eye as well as an ear for the theatrical. The Malian singer-guitarist began this set with what could easily be used as a blueprint for building musical drama, her strumming on her vintage Gretsch guitar appearing to draw increasing power and colour from her band by almost imperceptible degrees as she lilted mesmerizingly.
If she'd wanted her audience's undivided attention – and not that she needed to work hard to get it – she had it. And she kept it, right to the end when she and her backing singers, in turn, strutted their considerable stuff before exiting stage right.
She cuts a slight figure, looking supremely elegant in trimmed short hair and low-cut dress, but Traore appears to have a character of steel as well as the ability to exude warmth and a propensity to party onstage – when she danced to her ngoni player's rolling and tumbling feature virtually all other movement in the room became laboured by comparison.
Her band – a rare example of African spirit and creativity marrying happily with rock guitars and drums – is at once disciplined and expressive, turning on a sixpence from uptempo exuberance to a slower, almost menacing beat, and over its dance-provoking energy she sings with both mighty command and deep expression.
The lyrics are mostly in her native languages of French and Bambara, and at one point she sings a bewitching unaccompanied Malian hymn to someone from back home she's spotted in the audience. But she knows how to captivate in English, too, declaring her love for her continent on Beautiful Africa and delivering Gloomy Sunday as a heart-stopping encore.
From The Herald, November 11, 2013.
Querencia, Queen's Hall, Edinburgh
At the end of Saturday's Hispanic Festival showcase, a voice came unbidden into my head, asking: Where on earth do they find these people? The answer is, of course, starkly obvious but the festival and its director, Maria Conte, do seem to have a hotline to a supply chain of extraordinary flamenco talents.
This latest in a run that's becoming almost routine in its brilliance, with direction from Conte herself, majored on the character of the participants rather than technique, although you have to know what you're about also, one presumes, to pull off the moves and percussive footwork that are involved.
Querencia translates as fondness and there was love in all its guises in the dramas that unfolded in guitar music, raw, vocal cord-paring song and flamboyant movement. Guitarist Pedro Sierra provided an expert soundtrack, setting the scene with improbably fluent, at times searingly intense commentaries. He's currently Ballet Flamenco de Andalucia's music director, so you'd expect expertise, but his feeling for the dancers' needs was further explained in a guitar-free encore where he proved no mean mover himself.
Often the only accompaniment required was hand-clapping or the fervent, whole-hearted singing of La Tobala as grand master José Galvan variously primped comically, suggested proud defiance or removed his jacket with a flourish that was part torero, part balletic hero. His daughter, Pastora all but filled the stage with her personality and dress-lifting manoeuvres that carried both a certain hauteur and a sense of fun, not to mention her voluminous shawl. All in all a fantastically entertaining evening that made the exit onto a wet Clerk Street seem disorientating and prosaic by comparison.
From The Herald, October 21, 2013.
Quilapayún, Picture House, Edinburgh

The hands at work onstage are impressive enough but at regular intervals during the first visit by Quilapayún to Edinburgh for some twenty years, the thought occurred that whoever is responsible for making sure that every one of these instruments being pressed into service makes it to the next concert is performing a Herculean task.

Quilapayún need this collection of wooden flutes, various strings, frets, keyboards and percussion to effect their transition from the folkloric voice of the Chilean people in the 1960s and early 1970s through classically trained sophistication and on to quite the party band. It's like watching, in the space of ninety minutes, the Spinners morph into Orquesta Buena Vista Social Club.

Like exiles the world over, they haven't forgotten their roots and their dedications to national heroes, be they poets or presidents, and ordinary citizens alike positively brim with beautifully harmonised fervour. The vocal arrangement that imparted Uruguayan activist Daniel Viglietti's Por Ellos Canto would have done credit to Brian Wilson and the impassioned singing of Ramona Parra, a young woman shot dead in a 1946 Santiago demonstration, ensured that its heroine's spirit remains vividly alive.

All the while, the fourteen-string tiple passes through various hands, guitars are strummed, a snare drum is stroked with casual expertise, maracas briefly shake, flutes intone their descants and the pan pipe's dual role as melody and rhythm instrument is brilliantly underlined before first, something akin to Chilean salsa brings the isolated pockets of dancing in the audience together in jubilation and then, band and audience unite in a defiant Chilean anthem that makes stepping out onto Lothian Road afterwards feel slightly alien.

From The Herald, April 22, 2013.


Gurdas Maan, City Halls, Glasgow
Fully three hours after arriving onstage Gurdas Maan is still urging his musicians on, encouraging them to increase the pace, conducting them through various subtleties and sharing pleasantries with all and sundry. And although he's barely stood still for more than a few seconds throughout the whole time, Maan gives every appearance of being ready, willing and able to continue for another three hours or more.
At fifty-six, he looks to have maintained the regimes that allowed him to complete his masters degree in Physical Education and gain a black belt in judo. His dancing and extraordinarily graceful movements are just part of his attraction, however. Top of the bill by some way is the voice. While the meaning of what this Punjabi icon sings and says is lost on someone who doesn't share his native language - and he apologises at one point for his poor English – the quality of his singing in terms of variations of timbre and agility is astonishing.
His fans in the packed auditorium respond to their particular favourites, some of which smack of praise singing or dispensing wisdom, others appearing more mischievous, by bringing him money or other gifts. A tartan scarf is gratefully accepted and immediately draped over Maan's shoulders, a Scottish touch alongside his resplendent yellow tunic and lungi.
Maan's vocalist-percussionist gives him a breather by telling jokes and tales about his soberly dressed fellow band members. But Maan hardly stops pacing and with a flick of his wrist his percussion section cracks into another insistent, irresistible bhangra rhythm, call and response vocals and a keyboard descant once more creating something magical and exultant.
From The Herald, April 4, 2013.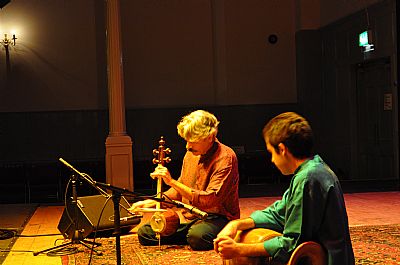 Kayhan Kalhor, Queen's Hall, Edinburgh

Kayhan Kalhor must have been beginning to wonder if he himself was going to be appearing here. Originally scheduled to feature the Tehran-born master of the kamancheh, a four stringed upright Persian fiddle, and his ensemble, the billing was changed due to visa problems to a duo of Kalhor and his long-term musical partner, Erdal Erzincan. Then this accomplished player of the Turkish lute, the baglama, also ran into visa problems.

If Kalhor was in any way troubled by having to resort to plan C at the last minute, it didn't show in the music he created in a performance that was mostly solo with occasional apposite contributions from the most quietly judicious of hand drummers, Adib Rostami on tombak. Opting to play one long set of some eighty minutes instead of his intended programme, Kalhor give a brilliant demonstration of his instrument's considerable sonic range and his ability to communicate emotions and a kind of tonal poetry directly and very personally to the listener.

The kamancheh is played mostly with a bow, in a variety of strokes that range from light feathering to intense, tightly focused wrist movements. To these Kalhor adds various plucked notes and percussive tapping and jabbing to create a sound that's both soulful and utterly mesmerising. At one point, without resort to electronic assistance, he set up a loop effect, using what sounded like the bowing equivalent of circular breathing on the lower strings while exploring and developing a catchy motif on the treble strings.

Not the most straightforward, organisationally, of Scottish debuts, then, but one that, musically, made a return visit and further exposure to Kalhor's musicality very attractive propositions.

From The Herald, June 18, 2012.
Asgeir & Mo, Danza de Andalucia (own label)
This splendid CD comes not from flamenco's heartland in Spain but from Stavanger, in Norway, a land better known perhaps for moody Nordic jazz and the hardanger fiddle. Guitarist Asgeir Aarøen and violinist Bjarte Mo have clearly studied the flamenco forms intimately, however, and their playing, along with flute, percussion, double bass and occasional string quartet, is soulful, fiery, precise and beautifully reflective as required. The title track especially catches fire, with the arrival of dancer Noelia Sabarea's brilliantly exhilarating footwork, and as the focus shifts to include music from other countries and other styles including latin jazz, there's real emotion in the suitably Israeli-flavoured Night in Netanya. The closing Summer Song, the only vocal track, doesn't provide the strongest of finishes but generally speaking this is hugely expressive music – all written and arranged by Aarøen - that makes me want to hear Asgeir & Mo & co playing live. It's available through iTunes, Amazon and Spotify.
Roberto Fonseca, Yo (Jazz Village)
Touring with the Buena Vista Social Club introduced at least one facet of Roberto Fonseca. This frequently astounding album reveals many more sides to the virtuoso piano prodigy who, like fellow Cuban Omar Sosa, has delved deep into his country's links with Africa, notably the Gnawan traditions of Algeria and Mali's rich griot-borne heritage, and brings them together with his youthful obsession with jazz-funk and his training in the European romantic tradition to create music that speaks with many accents and emotions but does so very directly. To a piano trio style that can be both urgent and reflective Fonseca adds Hammond organ, Rhodes and Moog plus talking drum, kora, n'goni and the startling African voices of recent Glasgow visitors Fatoumata Diawara and Assane Mboup, of Orchestra Baobab. The result is both a party – the opening 80's is intoxicatingly exultant – and a masterclass in understatement that has its roots in Afro-Cuban rhythms but slips easily into gospel music, the spoken word, hip-hop and daringly skilful electronica.
From The Sunday Herald, April 1, 2012.
Le Mystere des Voix Bulgares, Usher Hall, Edinburgh
Jazz may be the sound of surprise, a description ascribed to writer Whitney Balliett, Duke Ellington and others, but it doesn't have the sole rights to the term. Even into their encore the twenty-three women who make up Le Mystere des Voix Bulgares were producing sounds that seemed to come at once from the most human of musical instruments, the voice, and some laboratory where white-coated scientists were saying, "Yeah, but imagine if we added these notes to that chord then changed abruptly to this one with an added perpendicular ninth."
There's no lab and no scientists and probably no such thing as a perpendicular ninth, it's just that what's been handed down through the Bulgarian tradition is an ability to produce harmonies that make the Beach Boys sound like laggards by comparison and an agility that takes melodies round the least predictable corners with ease, often accompanied by gleeful yelps.
Whether dressed in eye-catching traditional costumes or in their more glammed-up second-half garb, the choir presented authentic songs detailing love, longing, lust and champion pepper growers, all with extraordinary vocal colour and rhythmical certainty. A trio broke off to describe the local beauty with Swingle Singers-esque sophistication combined with earthy Balkan brio. Two men arrived to deliver virtuosic daftness with an unintelligible but somehow still effective punchline, and perhaps the most poignant moment was the story of the young monk watching the village girls dancing, and wondering where they'd been when he was about to take his vows, which ended with the most gorgeously regretful vocal cascade from the full ensemble. Not just surprising but actually consistently stunning.
From The Herald, October 24, 2011.
Those who have followed Cuban pianist Omar Sosa's career since he bewitched the Tron Theatre's Victorian Bar back in 2000 know never to predict his next move other than to assume that it'll involve beautiful, captivating music. A year after that Scottish debut, Sosa was back with an outrageously grooving, rapping octet and memories of a later transformation of Glasgow Royal Concert Hall's foyer into the planet's hippest, most exuberant world music/jazz club remain vivid. This, as its name suggests, is an entirely different proposition. Recorded in one session without overdubs, it features Sosa playing solo piano plus Fender Rhodes, sampled sounds and electronica to create a spontaneously improvised mood of soulful contemplation and at times playfulness. Melodies evolve gradually, almost glacially, with the lightest of touches and here a gospel inflection materialises, there a child's voice adds atmosphere or a mysterious rhythm creates impetus. This is not the album to get your party started but it could be the tonic to quietly revive your spirits afterwards.
From The Sunday Herald, May 8, 2011.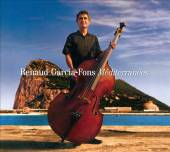 Renaud Garcia-Fons, Méditerranées (Enja)
Over the past fifteen or so years Renaud Garcia-Fons has been stunning a slowly growing audience with his double bass prowess. In the Frenchman's hands the bass can become both something akin to a lower register flamenco guitar, reflecting his Catalonian roots, and a bowed instrument that captures whalesong's plaintiveness and musical pitch. There are examples of these here. His pizzicato playing on Camp d'Argeles is a technical but more importantly soulful wonder, and his arco solo on Fortaleza a masterpiece of construction and outrageous articulation. Méditerranées is more about Garcia-Fons the composer and arranger, however, a collection of pieces, some miniature, tracing a journey round the Mediterranean's cultural riches, languages, dances and history. Incorporating accordion, lutes, flutes, clarinet and multifarious percussion, it's all beautifully played and in the case of Los Secretos, gorgeously sung by Garcia-Fons' teenage daughter. Sometimes I wish that he'd developed these impressionistic pieces further or just got his improvising teeth into them to make the album less episodic. But it's still fascinating and rewarding listening.
From The Sunday Herald, April 10, 2011.

Buika, Niña De Fuego (Atlantic)
Forget her posing nude on the cover, it's the naked emotions and a voice smokier than a French barbecue stall that are the star attractions of this magnificent third album from flamenco's rising sensation. No little girl of the fire, María Concepción Balboa Buika is a woman who smoulders with percussive diction and erupts in soul baring declarations of love and desolation to, variously, latin jazz grooves, gospel-flavoured piano, splendidly abrupt flamenco guitar, handclaps and forlorn trumpet. Powerful, dramatic, intimate and at times almost cinematic music, and Buika lives every seductive syllable.
From The Herald June 21, 2008.
Odemba OK Jazz, Queen's Hall, Edinburgh
The sound of Kinshasa hit Edinburgh with full party force on Thursday. As guitarist Dizzy Mandjeku said in noting the cabaret seating front of stage, nobody in the Congolese capital would dream of sitting down to the music that pays homage to his late boss and inspiration, Franco Luambo, rumba master, guitar innovator, songwriter and general African music business dynamo.
It was a gentle warning. Presently, Mandjeku's trumpeter left no doubt that he was having none of this reclining while the twelve piece worked up a sweat with a whole catalogue of moves. Quite right, too, although the view from the second row of tables did allow close appreciation of brilliantly fluent, punchy bass playing – right-handed guitar, left-handed style, thumb, fingers and even pinkie picking and dampening the strings – and Mandjeku and his guitar playing colleague playing duck's bum tight unison lines and taking solos that were like finger-tip controlled cascades.
The Ark principle's at work here: aside from bass and drums - another hero whose whipcrack precision produces a relentless drive, there are two of everything, guitars, saxophones, trumpets, female vocals and male vocals, all performing with teamwork that coalesces in the big picture with intuitive understanding. Songs come in rapid-fire choruses, delivered in exuberant voices and peppered with trumpet commentaries that would make the Tower of Power horns look almost indolent and inattentive by comparison.
When the sitting down stopped, the "Simon says" action produced not so much dancing as temporary mass migration, including a stage invasion, although the band's prolonged ensemble game of statues proved that even they could stay still to an energising, way beyond feelgood groove.
From The Herald, October 5, 2009.
Orchestra Baobab, HMV Picture House, Edinburgh
It's music that, in the days before the internet opened doors to unlimited choice, usually happened in ports, where different sounds drifted in through the shipping channels. They were brought in by sailors, of course, although sometimes so naturally have certain styles coalesced that it seems as though it's the currents themselves that washed the notes together.
Such is the case with Orchestra Baobab, who grouped together in the Senegalese capital of Dakar, Africa's westernmost port, and since the 1970s have been having a ball mixing and matching songs and music from their native traditions with salsa in particular and Cuban influences and, indeed, the whole Caribbean musical caboodle in general.
The result, as reggae rhythms race along at a clip and tenor saxophonist and all-round character Issa Cissoko celebrates the St Thomas carnival Sonny Rollins-style, is akin to having a Swiss watch's mechanism powered by a human heartbeat. Congas, timbales and maracas interlock with basslines of unarguable certainty. The two-man horn section toot, honk, riff and improvise tantalisingly and the guitars contribute discrete rhythmic patterns and liquid, thoughtfully constructed solos.
On top of this frankly feelgood melange the group's multi-lingual, contrastingly textured vocals are almost an embarrassment of riches, with Rudy Gomis's high, smooth soul preaching a particular delight and the blend of this with his colleagues' more grainy tones calling to mind the late Cuban son master Ibrahim Ferrer. Even a prolonged monitor problem, although a distraction, couldn't stem the music's momentum or spoil the party onstage as Cissoko, altoist Thierno Koite and rhythm guitarist Latfi Benjeloun matched the percussionists' interlocking strokes with relaxed but precise choreography.
From The Herald, April 7, 2009.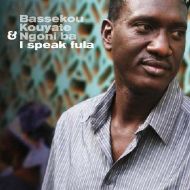 Bassekou Kouyate & Ngoni Ba, I Speak Fula (Out Here)
With a supernaturally invigorating live act and a band that appears to breathe as one, ngoni master Bassekou Kouyate could be Africa's next major export. This second album captures all the qualities of his shows while adding a few guests. Kouyate's brother Andra's voice rumbles splendidly on the addictively scratchy Bambugu Blues and Vieux Farka Toure adds fluent guitar on two songs. But it's Kouyate and his band, including his wife, the fabulous Amy Sacko's vocals, his own liquid solo expression and their jangling ensemble patterns, that shine like stars in waiting.
From The Herald, September 19, 2009.

Benjamin Escoriza, Alevanta! (Riverboat)
Benjamin Escoriza emerged in the 1990s with the fabulous Spanish adventurers Radio Tarifa - forever known hereabouts as Radio Terrific - as one of the most distinctive singers in world music. Parched, gravelly and conveying an A to Z of fiery emotions, his voice rasps out here in songs that give flamenco a contemporary edge as well as following Radio Tarifa's footprints into Moroccan music and on to Sephardic and Cuban influences. Whether declaiming to urgent acoustic guitars and handclaps, riding an electric groove that transports Marvin Gaye's Inner City Blues to modern-day Marrakech, or luxuriating in an array of ouds, accordions and exotic reeds, Escoriza is always utterly compelling.
From The Herald, May 5, 2007
Trilok Gurtu & the Arke String Quartet, Old Fruitmarket, Glasgow
Last time Trilok Gurtu played the Old Fruitmarket, the rake sloped down towards the stage and there was a power cut. I'm still not convinced about the reversal of the layout of the venue, although I understand the reasoning behind it, but this was the Indian percussionist at full wattage.
Of all the collaborations he's featured in - and there have been many - Gurtu's meeting with the Arke String Quartet has to rank among the best. The Italians, who substitute double-bass for cello, use pick-ups to enhance their instruments' natural sounds and are not above adopting ukulele-style strumming if the music so demands, create a fabulous sound. They can be an all harmonics and flutey-toned backdrop or upfront soloists - violinist Carlo Cantini's bite and intensity is almost supernatural - or they can gang up with Gurtu in fiercely tight riffing reminiscent of the percussionist's sometime partner in crime, guitarist John McLaughlin.
Another Gurtu co-conspirator, Joe Zawinul, sprang to mind with Cantini's street-sounds-flavoured composition, Fez. And if the rowdy behaviour of a previous audience inspired another piece by Gurtu himself, such disrespect wasn't going to happen here as Gurtu seduced the auditorium with awesome percussion magic and pure theatre, culminating in the audience singing along with his intricate tabla rhythm vocables.
Earlier, another cross-cultural collaboration, India Alba, had set the scene admirably, merging adapted pipe marches with Indian violin and tabla ragas, cittern-led Scots-Indian melodies and the late Gordon Duncan's famous bagpipes setting of AC/DC's heavy-rock anthem, Thunderstruck. Along with Gurtu's gang, this quartet brought Celtic Connections 2008's Old Fruitmarket programme to a satisfying close while keeping the audience primed for future adventures.
From The Herald, February 5, 2008.
Parno Graszt, Spiegel Garden, Edinburgh
Catching Parno Graszt when they have something to celebrate must be quite an experience because this Hungarian gypsy troupe certainly know how to turn a gig into a party. There's a natural exuberance and bounce to their music as, largely predicated on the tambura's bright, chiming sound, songs are taken up and given as many choruses as the mood dictates.
Often the mood will be set by band members whose roles are multiple. The spoons player, for example, is an amazing dancer whose skipping, foot-slapping moves join the dots between the South African gumboot dance and Appalachian ham-boning. Later he'll produce a pole and perform a don't-try-this-at-home routine - part juggling, part martial art. Less concerned with skill is the mother figure, a woman who's clearly used to getting things done when she wants them doing and who imperiously fills the dancefloor.
While all this movement is happening, the band plays and sings on, introducing flamenco-like flavours on guitar and accordion and revealing a variety of vocal tones that, if they were singing in French or English, might pass for Cajun or blues. Whatever language he uses - and it seems to contain a vocalese of his own devising - the percussionist who beats his palm on two water jugs while maintaining a constant flow of improvised mouth music in tandem with the bassist's slapped lines is the source of much of the group's energy. Not your standard rhythm section, perhaps, but then not much is standard in the Parno Graszt manifesto.
From The Herald, September 1, 2008.
Jarmila Xymena Gorna, Hashgacha (33 Records)
The flip strapline to Jarmila Xymena Gorna's wordless singing might be Kate Bush meets Flora Purim jamming with Bobby McFerrin, but dropping these names only begins describe her music. Gorna comes from a Polish Jewish family and it's as if she gathered her own history and oppressed peoples' traditions globally - Native Americans, rainforest-dwelling tribes and Balkans for starters - into her sophisticated, soul-bearing vision. Add a touch of Chick Corea's Spanish dances, rangy oud licks and flugelhorn-french horn chorales to Gorna's keyboards and audacious one-woman 'Beach Girls' harmonising and the picture gets bigger. If the stunningly cathartic My Hope and A Seal Upon My Heart's dizzying choir didn't sway this year's Radio 3 World Music Awards judges, we can only marvel at the quality of artists who did.
From The Herald, April 16, 2005.

Márcio Faraco, Interior (Universal)
Dubbing Márcio Faraco "the Antonio Carlos Jobim of his generation" may be an over burdensome compliment. But with this second collection of songs, saudades, sambas and bossas comes the distinct feeling that, somewhere, Frank Sinatra and Stan Getz must be cursing the grim reaper for turning up before they could get their chops round them. As with its outstanding predecessor, Ciranda, Faraco writes and performs with a similar spare grace to Jobim, his careworn, papery voice and gentle acoustic guitar luxuriating in sad, soulful melodies to fastidious accompaniments that vary the mood from deliciously languid to mildly celebratory. A gorgeously understated work from an artist who deserves to escape from the well-kept secret category.
From The Herald, October 26, 2002.

Oumou Sangare, Seya (World Circuit)
For those who found Oumou Sangare's recent Celtic Connections appearance disappointingly brief, her new album will come as a timely, more generous confirmation of this Malian's power to entrance. Sangare long ago realised the value in couching serious cultural points in engaging melodies and rhythms and has mastered the art of integrating western musical ideas while making music true to her roots. Thus Hammond organ, strings and even the JB Horns sit easily with hypnotic ngoni patterns and messages denouncing polygamy and under-age marriage soothe, reassure and issue the ultimate, irresistible party invitation.
From The Herald, February 21, 2009.